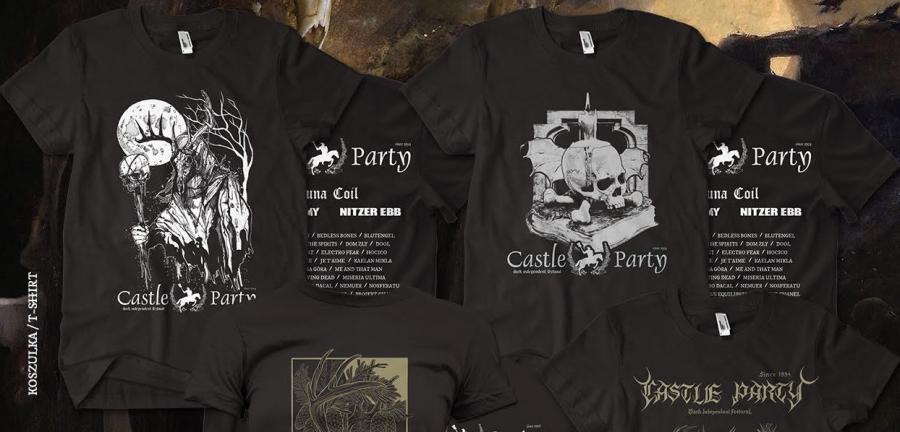 This is the news many of you have been waiting for! We are pleased to present this year's festival gadgets that you will be able to buy during Castle Party.
Prices are as follows:
T-shirt - 60 PLN
Bag - 30 PLN
Lanyard - 10 PLN
All items will be available for purchase at the point located by the park stage during the festival!
Graphics have been designed by
Pachu
and
KingOvRats